| | |
| --- | --- |
| Security: | |
| Subject: | [Cable ties] |
| Time: | 12:36 pm |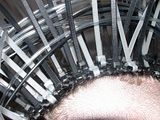 I went to Infest this weekend and although I didn't have the greatest of times I thought I would at least out do my last Infest hair doo!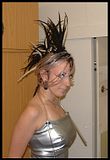 I asked my partner in crime Miss
cheetara32 to cornrow my hair for me: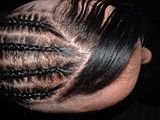 Then I got my darling boyfriend
cyberius_slut to painstakingly thread and secure Cable ties underneath the rows..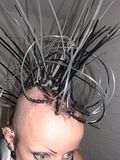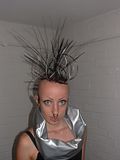 I was going to chop them all to the same length but we decided that they were more impressive as they stood!
I blanket braided in 2mm pepis tubing at the front and flung it over the cable ties and just left it where they lay.
To be honest it was just a case of "hope this works" as I didn't really know how it was going to turn out!!
But I think it looks pretty cool
Needless to say I turned some heads as with this and my biiiig boots on I was well over 7ft tall!
Thanks for looking!!
-Nny
xx
w w w . b r a i d s t o r m . c o m
comments: Leave a comment